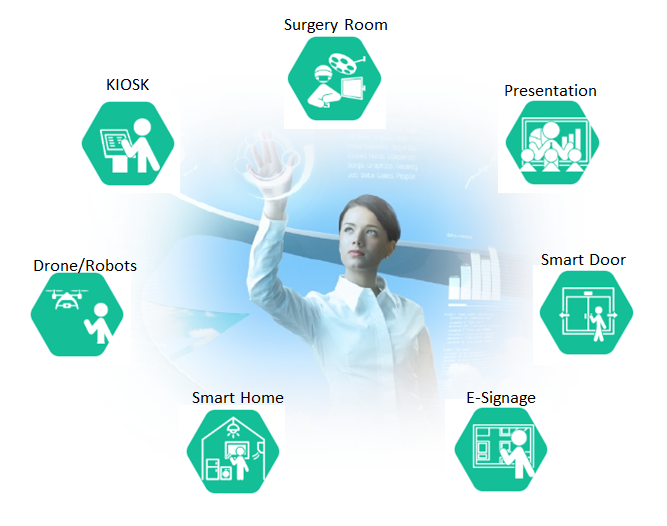 Virtual Touch Panel Mode( Beta ) is now available!
With aeroTAP Touchless interface, you can interact with devices by your palm toward the aeroTAP camera. aeroTAP Touchless Interface works with any existing application. aeroTAP enables users to interact with simple gestures without development and modification.
There are many places where aeroTAP Touchless Interface is needed.
■ Transform existing system to touchless aware system
By without making modification, minimum design modification
■ Medical Operation room, Factory, Clean Room system.
Transform existing system to touchless enabled system.
■ Gaming, E-Signage, KIOSK application
Develop touchless digital content with easy way.
■ Implementation to appliance, Smart Device
Develop new product using touchless interface.
>> More details...