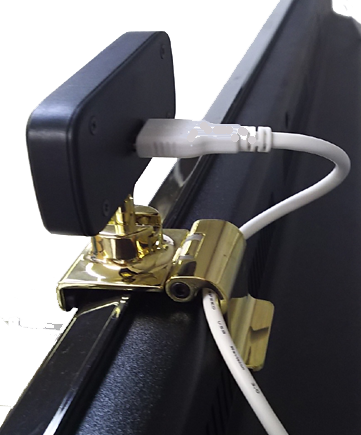 Requirements
OS: Windows 7, Windows 10 32/64Bit OS, Windows 7/10 Embedded. ( Touch Event support requires Windows 10 ).

H/W: aeroTAP 3D USB Camera Order Now

Please check right photo to setup camera and cable
STEP 1 Download

STEP 2 Installation

Run setup.exe to install aeroTAP.
STEP 3 Check Quick Guide

Before you start aeroTAP, please check User's Guide 'Getting Started' Page.
STEP 4 Start!

Run aeroTAP from desktop shortcut.